NO DAILY ADMISSIONS AT THIS TIME, MEMBERS ONLY
2023 Glyndon Swim Club Referral Program
Do you enjoy your membership at Glyndon Swim Club?
If so, wouldn't you like your friends, family or neighbors to join you?
Refer a friend, family or neighbors and  both you and the person who joins will receive upon registration an extra book of guest passes (5 passes).  Must be completed upon membership registration and designated name of referral or referred by.
 (Must be NEW to Glyndon Swim Club)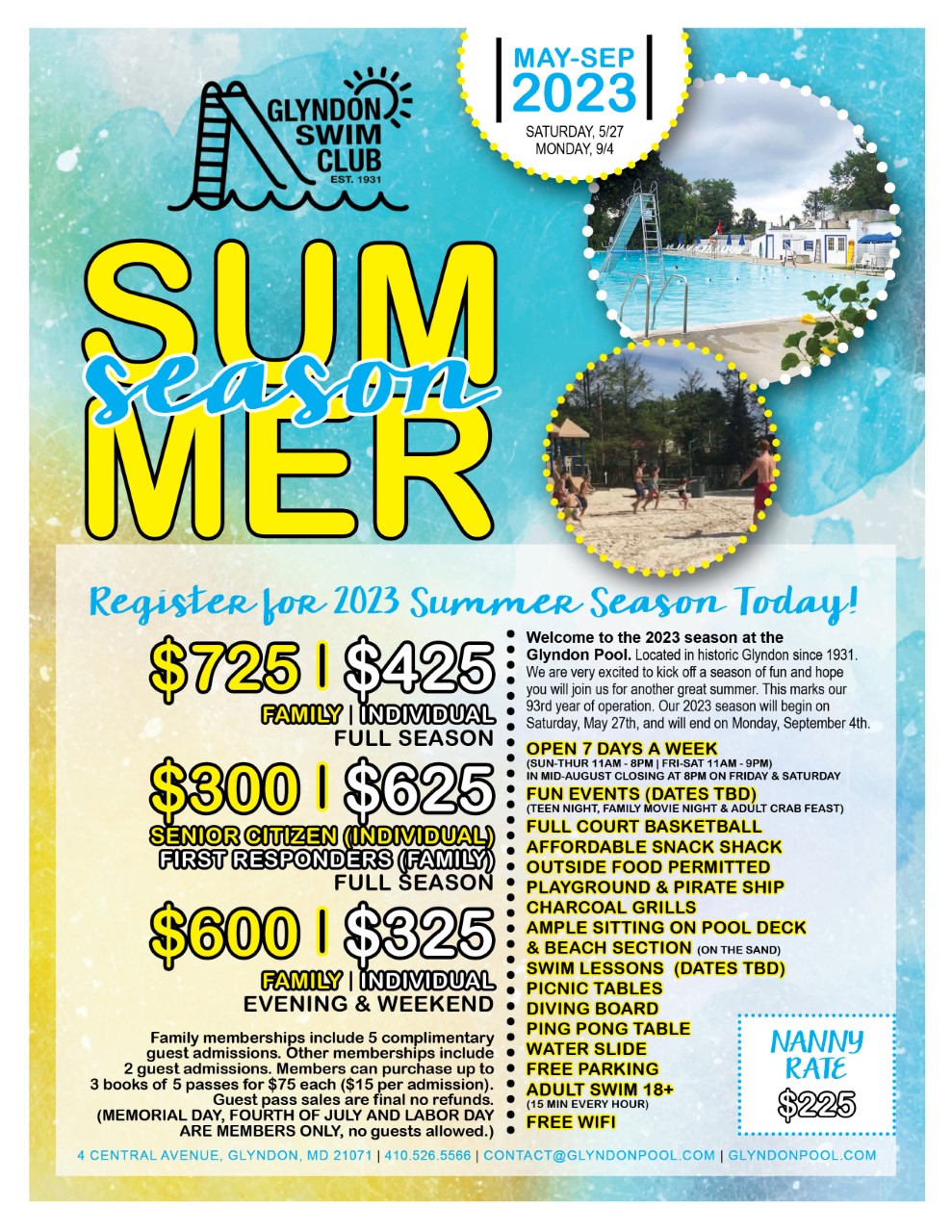 When purchasing a membership, Glyndon Swim Club will validate personal information provided by the applicant. By providing this information to Glyndon Swim Club, the applicant certifies that such information is true and correct. Members will provide Glyndon Swim Club with a valid ID at the start of the season to confirm such information upon the start of the season and will be required to show Valid ID throughout the season thereafter in order to enter the pool grounds. Glyndon Swim Club reserves the right to revoke membership privileges if the information provided is falsified. ALL SALES ARE FINAL!